The SWA is campaigning to stop the Scotch Super Tax and reform alcohol taxation to be fairer to the industry and consumers while still delivering tax revenue to fund vital public services.
Tax on Scotch Whisky in the UK currently stands at 74%, meaning £3 in every £4 spent on Scotch Whisky in the UK goes to the HM Treasury in excise and VAT. 
Data from HM Revenue and Customs shows spirits duty receipts for the Treasury increased by £228 million to almost £3.77 billion between February 2018 and February 2019 - up 6.4% on figures for the same period in 2017. 
The SWA believes that a more competitive rate of duty in the UK would further boost revenue available to HM Treasury to fund vital public services, while protecting an industry that has invested more than £500 million on capital projects, including new distilleries, tourist centres and technology, over the last five years and employs tens of thousands of people across the UK.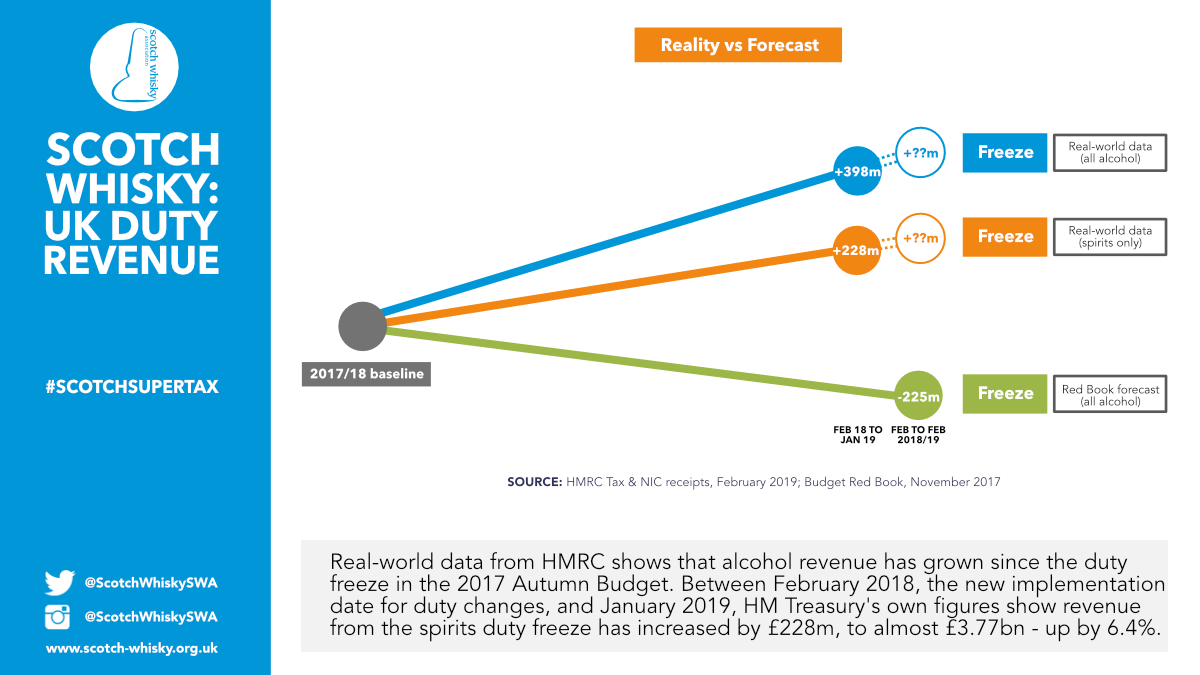 Scotch Super Tax news & commentary