Production that's grounded in sustainability
Each expression of Scotch Whisky has its own character that reflects the landscape around it, with individual flavours coming from the grain and peat used in production. It is our responsibility to ensure that we use both these crucial raw materials carefully and responsibly, and we have specific targets in place to help with this.   
We will extract peat responsibly and play an active role in conserving and restoring Scotland's peatland by 2035. The Scotch Whisky industry represents just 1% of the total peat extracted in the UK. Yet we are determined to play a key role in restoring this vital carbon sink. We will develop a Peat Action Plan that will outline how our industry will deliver environmental net gain, and we will support the International Union for the Conservation of Nature (IUCN) UK Peatland Strategy 2040.  
The launch of the Scotch Whisky Associations sector strategy, highlighting the ambition of its members to demonstrate responsible stewardship for the land, water, products and packing it uses, is very welcome. We look forward to working with the Association to help deliver the peatland conservation and restoration goals set out in the UK Peatland Strategy.
Emma Goodyer, IUCN UK Peatland Programme Leader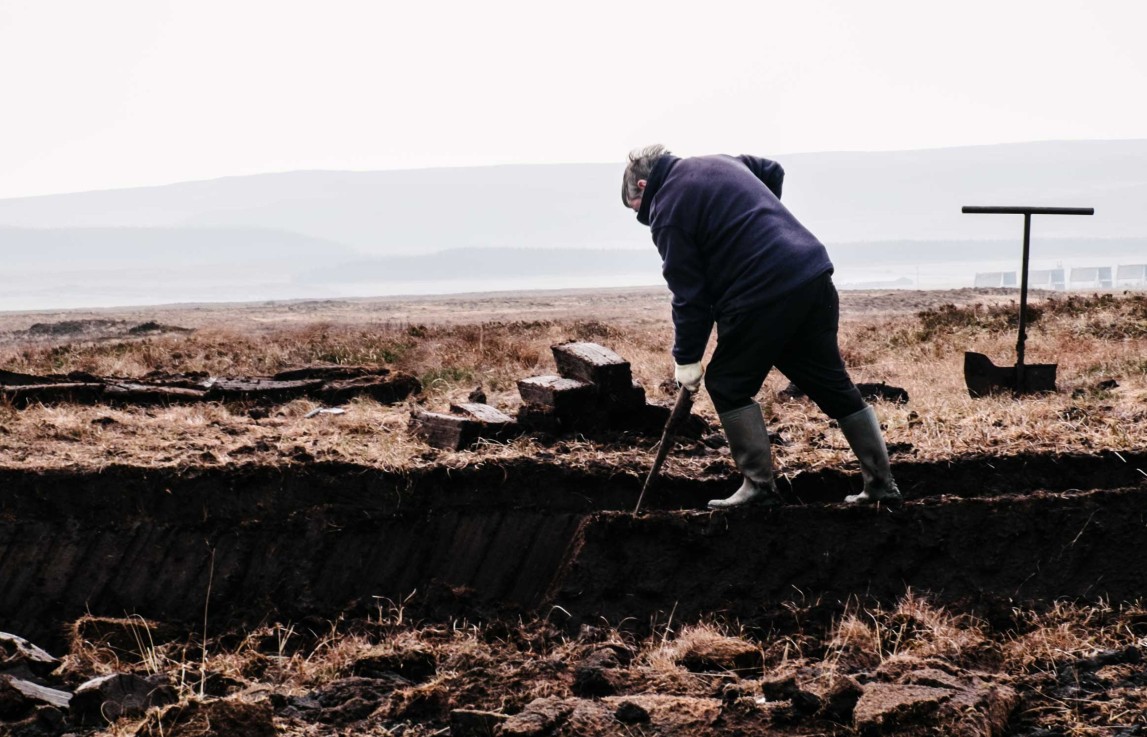 We will work with agricultural partners to explore how we can make sure our barley, and the other cereals we use for producing Scotch Whisky, become Net Zero. Agricultural emissions are some of the hardest to reduce. We will work collaboratively to help find sustainable solutions. Achieving this ambition will help the farming industry meet tough challenges, while safeguarding our industry's future growth.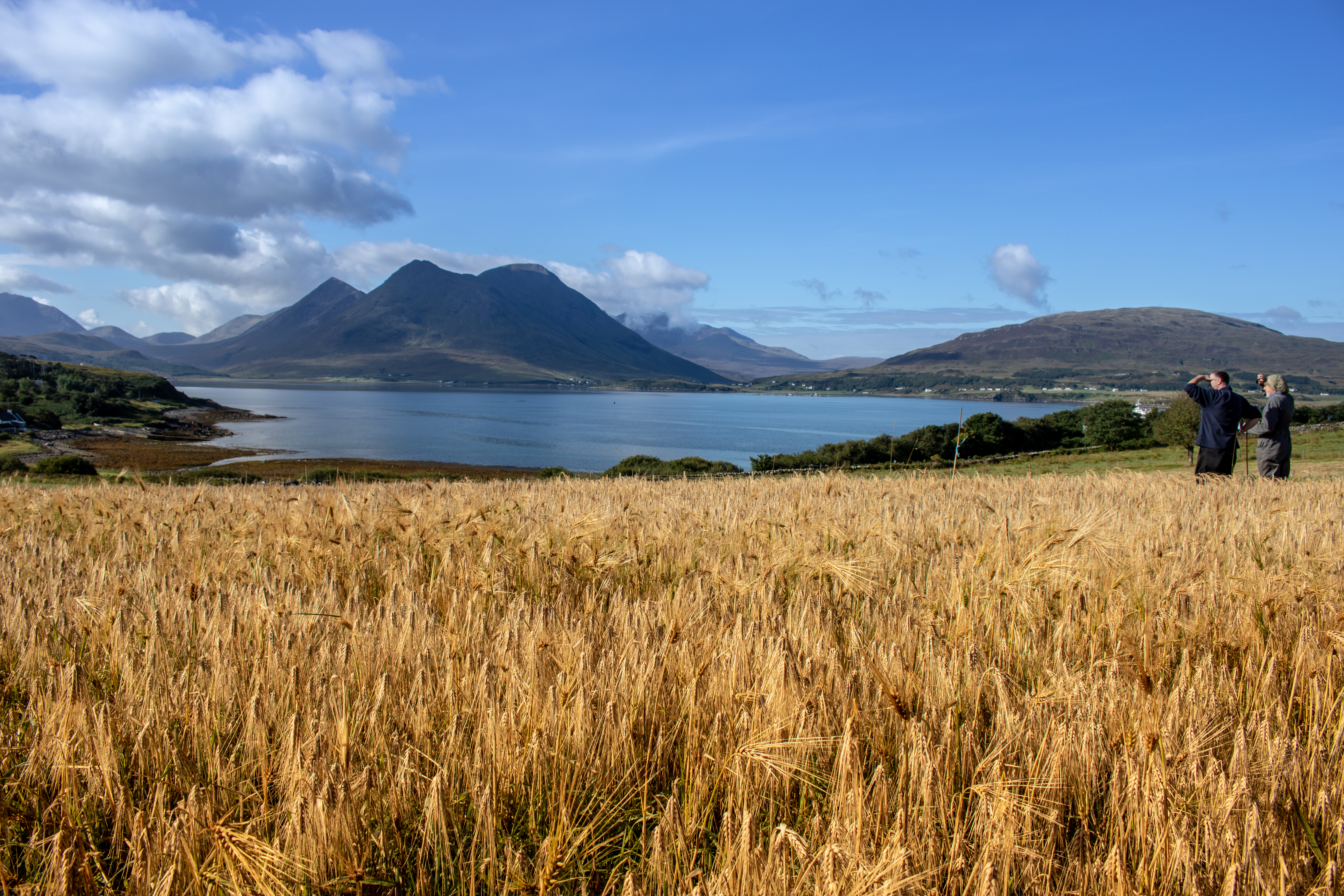 The MAGB supports the publication of the Scotch Whisky Industry Sustainably Strategy 2040 which it considers as ambitious and in line with government targets to achieve net zero carbon emissions. As a major supplier to the scotch whisky industry, the sustainability goals within the malting sector are crucial to helping SWA achieve its targets.
Adrian Dyter, Chairman of The Maltsters' Association of Great Britain
Peatland conservation and restoration

"Our peatlands are the country's lungs, storing around 1.6 billion tonnes of carbon, and are key in our response to the climate emergency. The association between peat and whisky is longstanding and deeply embedded in our culture."

- Francesca Osowska, Chief Executive of NatureScot

Peatland is an important store of carbon and plays a vital role in tackling climate change. A significant part of the UK's peatland habitat is found in Scotland. But research suggests that only 20% of our peatlands are in a good condition. We are determined to restore these vital habitats so they can become a carbon sink, rather than a carbon source.  

Some of our distilleries use peat to add character and aromas into their spirit. As well as the industry's iconic peated Single Malts, distillers also regularly use peated whisky as a base for blended Scotch. 

Our sector's use of peat amounts to less than 1% of the current extraction across the UK. But, thanks to our industry's high profile both at home and abroad, we want to play our part with other land users in restoring this landscape.  

We have already worked with NatureScot to help steer Scotland's National Peatland Plan. Now, our next steps will be: 

Collaborating with partners to develop a Peat Action plan

Ensuring that our peat activities deliver environmental net gain 

Supporting the IUCN UK Peatland Strategy 2040 ambition 

Aiming high: our Peat Action Plan

We will assess the full carbon footprint across the sector and suggest solutions, including: 

Sector research to gain more with less

Reducing emissions at extraction sites

 

Reducing emissions after extraction

 

Funding peatland restoration in Scotland.

 

A common cause: the IUCN UK Peatland Strategy 2040

This overview includes all peatlands in the UK and sets the context for what we aim to do in Scotland. The goals in the strategy recognise the diversity across peatlands and the unique pressures on each one, while identifying a common way forward by: 

Conserving and enhancing the best and most readily recoverable peatlands

 

Restoring heavily degraded peatland to functioning, peat-forming ecosystems

 

Applying land uses compatible with healthy peatlands

 

Shifting management of drained peatlands under intensive productive use towards wetter ways of farming

 

Maintaining a formal, government-supported programme to stimulate funding, share experience, promote best practice and monitor progress

 

Communicating peatland's value, both intrinsic and measurable, to a wide audience. 

 

By 2040, the IUCN aims to have restored two million hectares of peatland.  

Scotland's National Peatland Plan

The plan's principal aim is to protect, manage and restore peatlands to maintain their natural functions, biodiversity and benefits.

By 2030: we want to see peatlands in a healthy state and widely regarded as resilient. There will be global recognition of the multiple benefits of peatlands to society, reflected in the level of support directed at ensuring their management as healthy ecosystems.

2050 and beyond: the rewards of restoration in previous decades should now be evident. Despite a changing climate, peatlands are coping where restoration and sound management have increased their resilience. Restoration work continues, and income from the benefits of peatland are helping to maintain rural skills and employment.
Net Zero Barley

Cereals, and particularly barley, are at the heart of Scotch Whisky production. Our ambition is to achieve a Net Zero status for these crucial ingredients, and to help protect and enhance Scotland's biodiversity and soil health. We will also support our cereals suppliers and farming partners in their efforts to work towards the Scottish government's target of becoming Net Zero by 2045.  

This ambition sends a clear signal that we want to take proactive action to significantly reduce greenhouse gas emissions from barley production. It also demonstrates to the wider UK farming community that we are taking steps to reduce emissions from the sourcing of other key cereals used in whisky production.  

Teamwork makes innovation work

We cannot pretend that there will be one single solution that will enable us to achieve our ambition. Instead, we will need to put in place a suite of activities with a range of partners and stakeholders to achieve Net Zero Barley.

We will take a multi-disciplinary approach, working with organisations across the farming and malting community and harnessing R&D, innovation and government incentives.

By starting the conversation now, we can influence new standards and policies and raise the issues of climate adaptation, resilience and biodiversity. The initiative supports our ongoing ambitions for cereals research to ensure a secure and sustainable barley supply.   We will work in collaboration with key stakeholders – including the National Farmers Union Scotland (NFUS) and the Malting Association of Great Britain (MAGB) – and work through the International Barley Hub (IBH). The IBH is an ambitious development to create a world-leading centre to translate excellence in barley research and innovation into economic, social and environmental benefits.