Scotch Whisky Regions
There are five Scotch Whisky regions - Campbeltown, Highland, Islay, Lowland and Speyside. Each offers a different perspective on Scotch Whisky.
Speyside
The most densely populated Whisky region in the world, famous for fertile glens and, of course, the River Spey. Speyside whiskies are known for being frugal with peat and full of fruit. Apple, pear, honey, vanilla and spice all have a part a role in expressions from this region, which are commonly matured in Sherry casks.
Lowland
Soft and smooth malts are characteristic of this region, offering a gentle, elegant palate reminiscent of grass, honeysuckle, cream, ginger, toffee, toast and cinnamon. The whiskies are often lighter in character and perfect for pre-dinner drinks.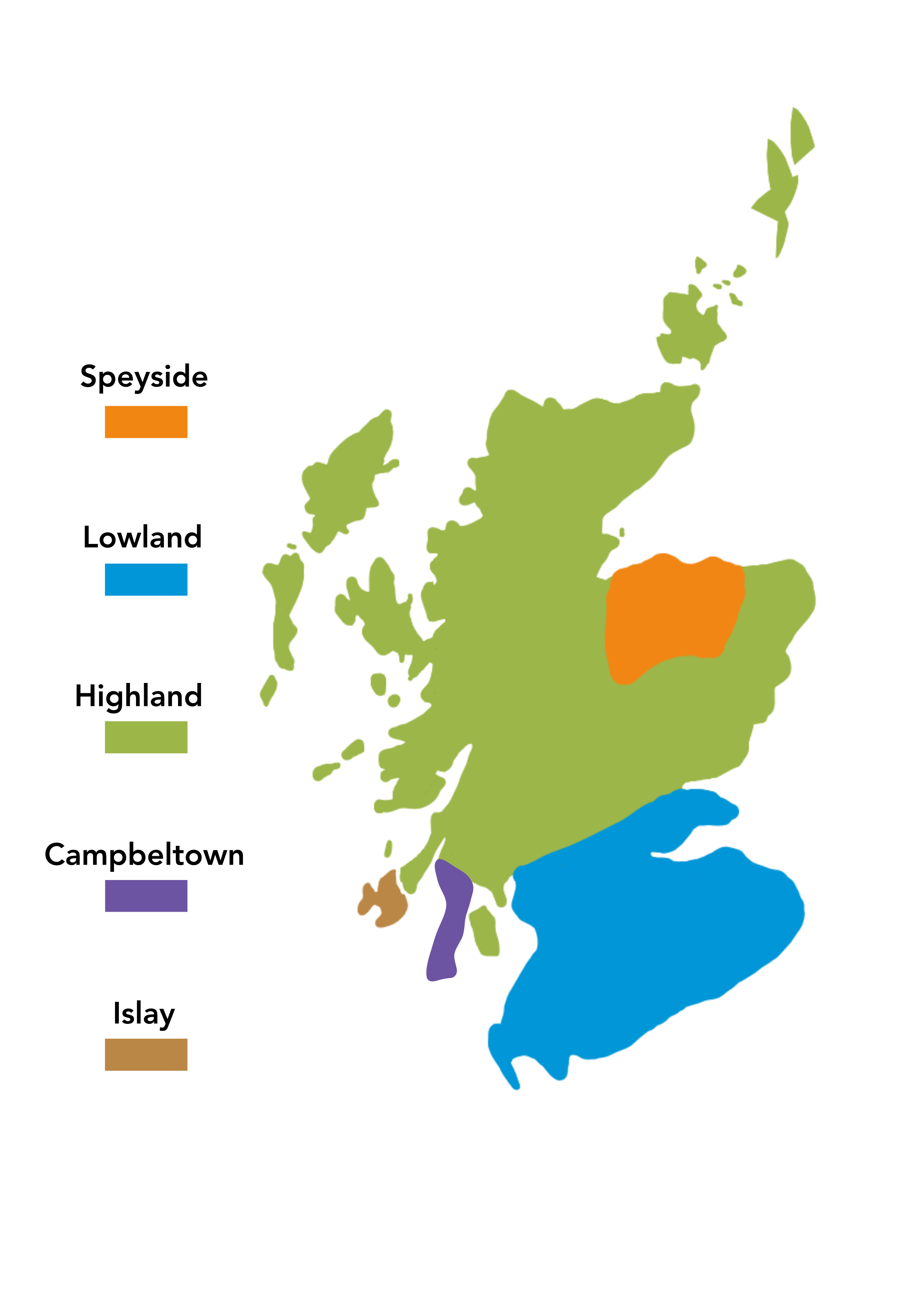 Highland
This region, which also takes in the islands, has a huge diversity of flavours and characters. From lighter whiskies all the way through salty coastal malts, the Highlands offers a Scotch for all palates.
Campbeltown
Campbeltown whiskies are varied and full of flavour. Hints of salt, smoke, fruit, vanilla and toffee mingle in whiskies of robust and rich character.
Islay
Islay (pronounced 'eye-luh') is a magical island where the majority of its population are involved in whisky production. Famous for fiery, heavily peated whiskies.