03 August 2017
UK Government bids to unlock new markets for Scotch Whisky
The UK Government is working to reduce export tariffs on Scotch Whisky and other landmark Scottish produce as we leave the EU. 
Scottish Secretary David Mundell will meet with representatives of the Scotch Whisky Association and Diageo at the iconic Caol Ila distillery on Islay today [Thursday 3 August], to discuss how the UK Government is laying the groundwork to reduce export tariffs on Scottish produce.
Whisky is worth around £5 billion to the UK economy, and accounts for three quarters of Scotland's total food and drink exports.  The UK Government is ensuring that, as we leave the EU, the industry is able to tackle tariffs and boost overseas sales.
The Department for International Trade has already established 11 working groups to strengthen trade and commercial ties with key trading partners around the world, including the United States, Australia, China, India, Mexico, South Korea and the Gulf Cooperation Council. Ministerial trade dialogues have also been established with Taiwan, Vietnam, India, Kazakhstan and Brazil. 
Scotch Whisky is a world-class product, globally recognised for its quality and heritage
David Mundell, UK Government Scottish Secretary
Speaking ahead of his visit, Mr Mundell said:
"Scotch Whisky is a world-class product, globally recognised for its quality and heritage, and the industry employs thousands of people in Scotland and around the rest of the UK.
"We are determined to open up new markets around the world for the very best whisky our distillers have to offer - and to drive down any tariffs they face
"By strengthening ties with key partners, identifying new markets and tackling tariffs, the UK Government is paving the way towards an even brighter future for Scotland's whisky industry."
International Trade Secretary Dr Liam Fox said:
"With the recent uplift in trade, we should raise a glass to our exporting success and further help UK businesses make the most of an ever-growing demand for top-selling British products such as Scotch whisky as part of a Global Britain.
"Reducing the costs for companies to sell overseas will become one way of further opening up free trade routes and boosting sales, and that's why I've tasked my international economic department to look at how we can support more businesses to build their brands abroad."
For Scotch whisky, export tariffs currently range from zero to over 150 per cent. The UK Government is looking at how future trade agreements could reduce export tariffs for iconic Scottish goods such as Scotch, smoked salmon and gin.
Mr Mundell will also visit the building site of the Ardnahoe distillery, set to be the ninth distillery operating on Islay when it opens in 2018. Overlooking the Sound of Islay and Paps of Jura, it is set to bring even more jobs to Scotland's third biggest industry, which already employs more than 7000 people in Scotland's rural communities.
Karen Betts, Scotch Whisky Association chief executive (pictured), said:
"The Scotch Whisky industry is delighted that the Scottish Secretary, David Mundell, is visiting Islay. He'll see the fascinating Islay distilleries, famous for their smoky malts.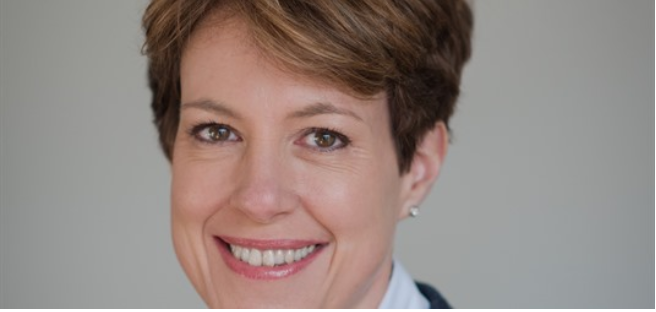 He'll see to the importance of the Scotch Whisky industry to Islay's local communities, and how whisky production there contributes more broadly to the Scottish and British economies."
For more information, please contact the Scotland Office press office on 0131 244 9028 or Geraint.Ellis@ScotlandOffice.gsi.gov.uk
---
Notes for editors
Scotch Whisky adds £3.2 billion of value to the UK economy and a further £1.7 billion through indirect and induced impacts;
10,800 people are directly employed in the industry with further 29,300 indirect and induced jobs;
Around 90-95 per cent of these impacts is in Scotland with 5-10 per cent in the rest of the UK.