03 May 2018
Karen Betts speech to SWA Members' Day 2018

In early 1892, Tommy Dewar, of John Dewar and Sons, caught a cold. His doctor advised him to spend some time somewhere warmer. And so it was that he set out on what became a 2-year world tour, travelling the length and breadth of the United States and Canada, before moving on to Australia, New Zealand, then to Asia, stopping off in Japan and China, and returning home via the Middle East and eventually Europe.
In all, Tommy visited 26 countries, published an account of his travels and gave every impression of rather enjoying warmer climes. Crucially for Dewars, he appointed 32 agents along the way, and massively increased the firm's global reach and overseas sales. Tommy Dewar is well-known in the Scotch whisky industry. He was a flamboyant extrovert, a pioneer of advertising and remembered, among other things, in the UK for the huge neon Highlander that stood for years at Dewars Wharf in London, and in the US for commissioning the world's first motion picture advertisement. But he was critical too in taking Scotch whisky - until the early 1880s more of a home tipple than a global one - to the world. For by the 1880s, the Home Trade (as it was called) had become fiercely competitive and increasingly taxed. Margins at home were slim, and Scotch saw sales overseas as the route to, not just survival, but growth.
Alongside other fellow travellers, such as Arthur Bell and Jack Walker, Dewar was key in giving the world a taste for Scotch and in establishing the overseas markets which have become the foundation stone of the industry's huge success. Ever since the 1880s, Scotch whisky has remained one of Scotland's most important industries - employing operators, distillers, blenders, bottlers, engineers, distributors and marketeers the length and breadth of Scotland - and driving prosperity as one of Scotland's stand-out export successes. Sure, the industry has had its ups and downs, and some companies and distilleries have not survived the journey. But many more have, in that time thriving, growing and evolving.
In the last 20 years, Scotch whisky has doubled its export values, with steady growth of around 4% annually. In 2017, that meant exports worth nearly £4.4bn being sold in 180 markets around the world. And that export success means that today the industry directly employs 10.5 thousand people in Scotland, with 7000 of those jobs in rural areas; and supports 40,000 jobs across the UK through our supply chain, most of which are in Scotland. That success means too that the industry is investing today for growth tomorrow, with more than half a billion pounds of investment going into industry sites in the last five years, and with seven new distilleries opening since last year's Members' Day. And it means that Scotch whisky continues to one of the biggest net contributors to the UK's balance of trade in goods, accounting for a fifth of all UK food and drink exports, and that we are the most successful spirits exporter in Europe, accounting for more than 40% of all EU spirits exports.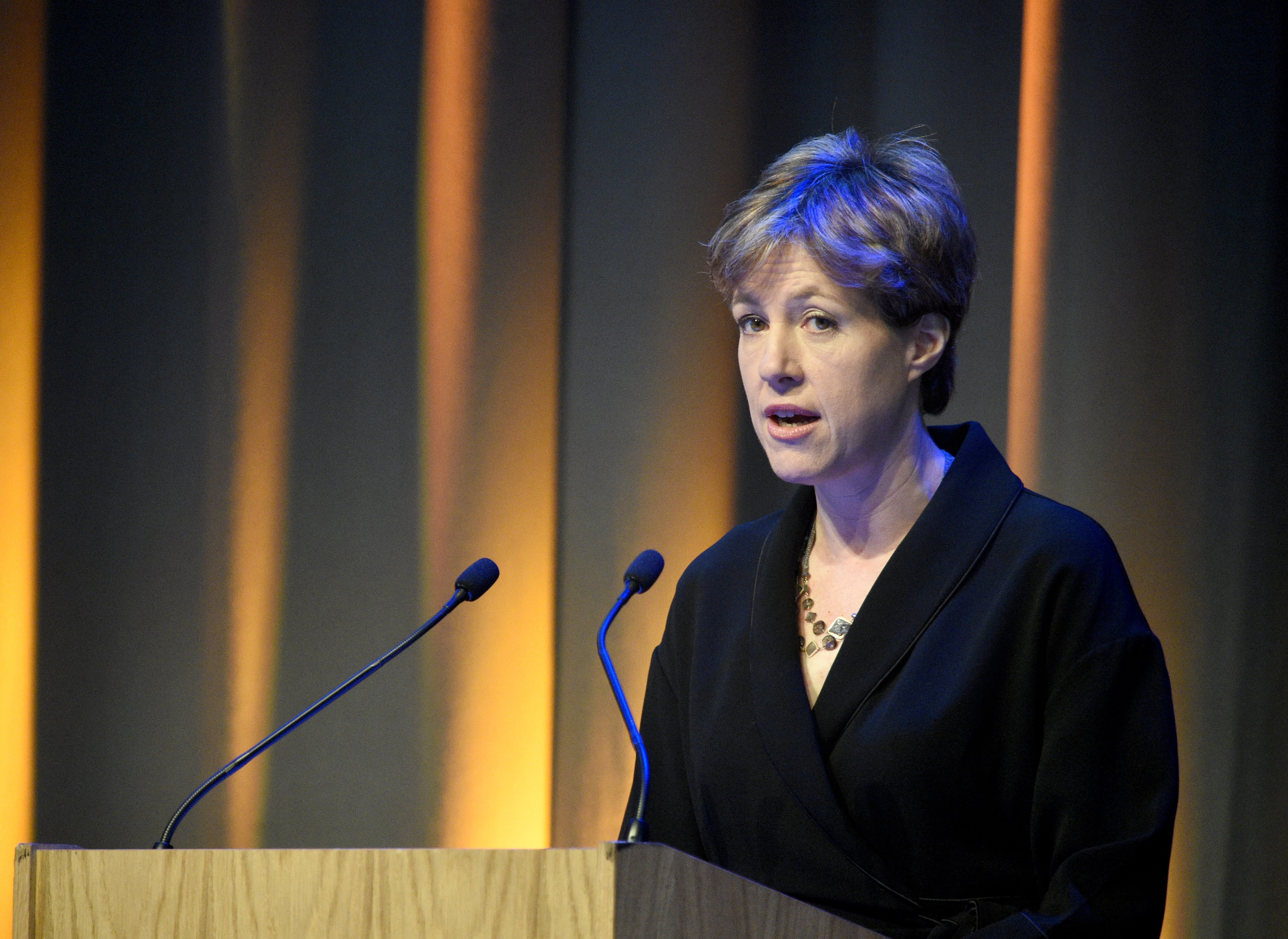 Now, that export success has not fallen into our lap, bequeathed to us in some way by Tommy Dewar and his travels. Our markets have taken years to build and they are maintained assiduously by our member companies with SWA support. Their strength and success is constantly cultivated and founded on a deep knowledge of consumers, market conditions and trends, the constant promotion of our brands, and the steady, persistent pressure the SWA applies to ensure the removal of market access barriers, the promotion of trade liberalisation, nationally and internationally, and the removal of fake Scotch from markets around the world. Neither has that success been linear.
In 140 years much has changed. You only have to look at how the world has changed to get a sense of it. Our industry has witnessed, among other things, two world wars, the end of Empire, Prohibition in the US, the cold war, global recessions - and so on. We've witnessed massive social and technological change too, from the development of the jet engine to today's world of digital interaction and innovation, all of which has enormously impacted the way consumers and businesses behave. The Scotch whisky industry's resilience and ability to adapt to that change has been critical to its survival. The twentieth century contains plenty of examples. We pulled in our horns during two world wars, when barley supplies to the industry were hugely restricted and industry workers were conscripted. Distilling ceased altogether for periods of months and output plummeted and around a third of the industry's distilleries closed altogether. By the end of the Second World War, the industry was just about hanging on, lean but ambitious to recover. Stocks were at an all-time low. Production started to crank back up again.
Now a good deal of factors account for Scotch whisky's recovery in the 1950s and 60s. Companies began, among other things, to innovate. They started, for example, using new, higher yield barley varieties and malting collectively. But undoubtedly important too was the government's recognition of the role the industry played in the economy and the importance of ensuring it was able to get back on its feet. Wrapped up in this was the recognition of the need for strong export industries, and particularly dollar-earning export industries. Responding to pressure from the industry, government regulations began to be relaxed. In 1945 Churchill famously sent these instructions to his government: "on no account" he said "reduce the barley for whisky. This takes years to mature and is an invaluable export and dollar producer. Having regard to all our other difficulties about export, it would be most improvident not to preserve this characteristic British element of ascendancy". So now we come to another period of significant change. By the time we meet as an industry again, the UK will no longer be a member of the European Union and the rules by which our industry has been governed for the last forty-plus years will be changing or have changed.
A few weeks ago, the UK government agreed a period of transition with the European Union, which will run from the date of the UK's exit to the end of 2020. This transition period is to be on status quo terms. And it is a good thing. Assuming it is ratified, we now know that the rules under which we trade with the EU, and the laws that govern how we operate - from the legal definition of whisky to health & safety law - will stay the same until the end of 2020. And we are urging politicians in Westminster and Brussels to ensure the swift ratification of this deal, and to remove altogether the risk of a hard Brexit. The next stage of the UK's withdrawal will be negotiations on the future relationship between the EU and the UK, post 2020. The trade aspects of this are of key importance to Scotch whisky. We continue to call on government to ensure that, after Brexit, we can trade as easily with Europe as we did as an EU member. A third of Scotch whisky exports go to Europe, an established, mature market for Scotch. At a minimum, we want to see agreement on: zero tariffs, a minimum of regulatory divergence, and mutual recognition of geographical indications. We will also need sufficient time to prepare for any practical changes the new trading arrangements might bring. If customs and border requirements are going to change, we will need at least a year to prepare for these. That means any new trade deal - which will itself need to be ratified - being tied up very quickly next year.
Alongside the UK government's negotiations with the EU, we want proper attention to be given to non-EU markets. How the UK trades with countries beyond the EU is, again, of key importance to our industry. The EU currently has agreements in place with more than 100 countries which govern trade, one way or another. 24 of these agreements are very important to Scotch whisky, such as the EU's agreements with South Korea and Columbia. The loss of these agreements would directly, negatively impact Scotch whisky. So we are urging the UK government to swiftly put in place similar agreements with those 24 countries - on as good or better terms - to ensure Scotch can continue to be exported with a minimum of extra cost and complication. We have calculated that the loss of these 24 agreements would cost the industry over £50 million annually in tariffs, and would reduce our competitiveness in market. Beyond those 24 agreements, we are urging government to focus their efforts for future trade agreements on markets that are important for Scotch whisky's growth.
Advantageous trade deals with emerging economies such as India, China and Brazil have the potential to boost the industry's growth significantly, and are critical to us in the longer term. And as these and other trade negotiations start to be scoped, we strongly believe that a system of proper stakeholder engagement needs to be established, so that industries, businesses, the devolved administrations, trade unions, and NGOs are able to inform and influence UK negotiating strategies in a structured way. And while trade agreements are being negotiated, which will take time, the UK and Scottish governments should redouble their support to the industry in tackling tariff and non-tariff trade barriers across our markets, and work more systematically with the industry on trade promotion. With the right focus, a lot can be done to boost exports - and so investment and growth at home - in the time it will take trade deals to be struck. In all of this, we need government to listen to and to act on our concerns.
It goes without saying that the changes coming matter to us a lot. We run businesses that have well-worn routes to market for all our brands of Scotch whisky. We know exactly how to serve our markets from Sweden to Taiwan, from South Africa to Mexico. We know how to follow the required procedures efficiently, cutting down costs and maximising sales, so to push what we earn back into jobs, investment and profitability at home. We provide some of the best paid jobs right across Scotland and our industry is in good shape - with new distilleries opening and old ones expanding, and with more and more tourists - in fact, a record 1.7 million in 2016 - visiting our sites. We all have every interest in ensuring this continues to be the case. That government needs to listen to and act on our concerns is not just an issue with Brexit. Of course, it's broader than that and there are two further issues I would like to highlight.
The first is the risks to global trade of rising protectionism. The open, predictable rules-based system of global trade that has evolved since the Second World War has created jobs, reduced poverty and increased economic opportunity.It is important that our government stands by this system, which has hugely benefitted the UK economy, industry, businesses, and consumers over the years. That system has benefitted the Scotch whisky industry too - in creating a fair and level playing field in markets around the world and in nurturing growth in the global economy, which in turn has nurtured our growth. It's important that the government - in amongst the pressures of Brexit - recognises that today's climate of rising trade tensions, and threats of an escalating cycle of retaliation, risks slowing growth, stifling innovation and limiting economic opportunity. We continue to hope for a good outcome in the on-going negotiations between the EU and the US over the possible imposition of trade tariffs.
My second issue is the competitiveness of the business environment within which we operate at home. As we enter a period of economic disruption and change, our industry needs more than ever a fair wind at home to ensure we succeed globally. Now is the time for close collaboration between government and the private sector to ensure that business is supported by world class infrastructure, high-speed connectivity, capable entrants to the workforce and fair taxes and business rates. These issues are key to our industry's growth. In addition, the UK's excise system, which has only grown in complexity in the almost 200 years of its existence, gives imported wine a relative tax break against domestically produced spirits and urgently needs to be reviewed. But this is not all about what government needs to do.
There is work for the industry too. As the changes I've spoken about happen, we at the SWA will continue to work closely with all our members and, in the best traditions of industry collaboration, we'll weather the challenges together. We'll all need to shape up, be flexible where we can, understand where we can absorb new costs and where we can't. We'll work to shore up consumer demand across all our markets, from those that will be least affected and to those most affected. So to sum up, we are proud of our industry's strength and the foundations - of 500 years of production and 140 years of successful exporting - on which our industry is based.
We are proud too of our global reach: that our companies are intrepid internationalists and that Scotch travels so well. We know we're resilient, that Scotch is a long term proposition, and we are capable of taking a long view. We know too what the industry contributes - in the jobs we support, the communities of which we are part, and in the heritage and traditions that are a fundamental part of the industry's past and its future. And we each understand our determination to continue to grow and thrive. None of these things are taken for granted by the industry. They are determinedly cultivated. And nor should they be taken for granted by government, for countries need strong industries, strong employers, and strong and successful traders and exporters.
More than certainly in recent memory, we now need a closer and different kind of collaboration with government, a deeper understanding on all sides, to ensure that the next 20 years see as much steady growth as the last 20 years, and to protect Scotch and its stand-out success - built so carefully over the years - into the future.
---
Notes to editors
For further information please contact the SWA Press Office on 0141 221 0707 or email pressoffice@swa.org.uk