Scottish Parliamentary elections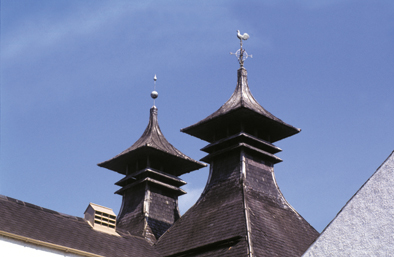 All political parties are focused on the post-Covid economic recovery, and the Scotch Whisky industry has a central role to play in that. Alongside our supply chain partners, our industry is a vital engine of economic growth and productivity.  But we will also need support to recover from a stark fall in exports last year.
We're asking all candidates standing in the 2021 Scottish Parliamentary election to #SupportScotch by signing up to six commitments that will boost the Scotch Whisky industry, our workforce and communities across the UK.
Learn more about the value of the Scotch Whisky industry and its supply chain - for exports, tourism, employment and growth - below.
Download the Scotch Whisky industry's Scottish Elections manifesto here
The SWA is asking political parties and candidates to #SupportScotch and sign-up to six commitments to help businesses support jobs and thrive:
Ensure a competitive environment for business
Deliver a green recovery
Support tourism in Scotland
Work in partnership to tackle alcohol misuse
Invest in digital and transport infrastructure
Support international trade
---
Why #SupportScotch?
The Scotch Whisky Association represents an iconic domestic manufacturing industry with global reach. With over 70 member companies representing over 90% of production – from small, family businesses to international brands – we are the voice of a strategically important sector for the Scottish economy.  
The Scotch Whisky industry
Exports 36 bottles of Scotch Whisky per second, worth £3.8bn in 2020
Adds £5.5bn in Gross Value Added to the economy
Supports over 40,000 jobs across the UK, including many in rural parts of the country
Invests over £1.8bn in our UK-wide supply chain
The Scottish Parliamentary elections are an important opportunity for candidates to demonstrate their commitment to the Scotch Whisky industry and the role we play in the resilience of the Scottish economy.
---
Thanks to those candidates who have pledged to #SupportScotch this election
Rosemary Bruce, Scottish Liberal Democrats, Aberdeenshire West
Damian Doran-Timson, Scottish Conservative, Almond Valley
Graeme Downie, Scottish Labour, Aberdeenshire East
Scott Douglas, Scottish Conservative, Edinburgh Central
Shaun Fraser, Scottish Labour, Na h-Eileanan an Iar
Gillian Martin, Scottish National Party, Aberdeenshire East
Rhona Metcalfe, Scottish Conservative, North East Fife
Edward Mountain, Scottish Conservative, Inverness and Nairn
Fergus Mutch, Scottish National Party, Aberdeenshire West
Angus Roberston, Scottish National Party, Edinburgh Central
Craig Smith, Scottish Labour, Almond Valley
Stewart Whyte, Scottish Conservative, Aberdeenshire East