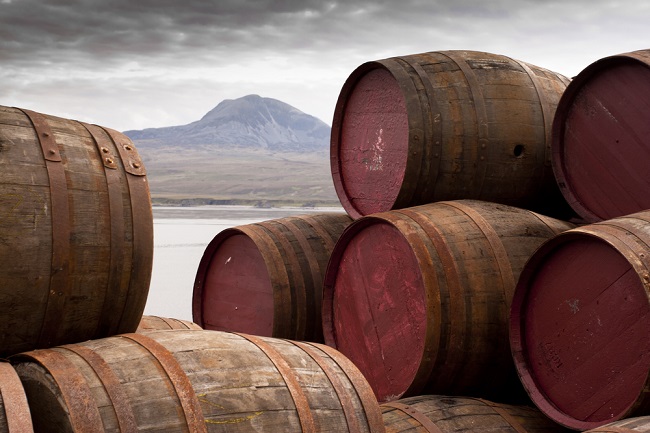 We asked all candidates standing in the 2019 UK General Election to #SupportScotch by signing up to five commitments which will boost the Scotch Whisky industry, our workforce and communities across the UK.
Learn more about the value of the Scotch Whisky industry and its supply chain - for exports, tax revenue, employment and growth - below.
Our 5-point Manifesto to #SupportScotch
Reform of UK excise duty structures and fair tax for Scotch
Government funded promotion campaign for Scotch Whisky in the United States
Provide effective infrastructure for business growth
Support action on sustainability, including increasing funding of low carbon projects through Growth Deals
Work in partnership to reduce alcohol misuse
Why #SupportScotch?
The Scotch Whisky Association represents an iconic domestic manufacturing industry with global reach. With over 70 member companies representing over 90% of production – from small, family businesses to international brands – we are the voice of strategically important sector for the Scottish and wider UK economies.  
The Scotch Whisky industry
Exports 41 bottles of Scotch Whisky per second, worth £4.7bn in 2018
Adds £5.5bn in Gross Value Added to the economy
Supports over 40,000 jobs across the UK, including many in rural parts of the country
Invests over £1.8bn in our UK-wide supply chain
With over three years of Brexit uncertainty costing the industry tens of millions of pounds, a high domestic tax burden stifling growth, and a 25% tariff levied on single malt Scotch Whisky and liqueurs in our largest global market, the industry now more than ever needs the support of MPs in Parliament.
---
Our thanks to all MPs who pledged to #SupportScotch in the 2019 General Election
John Lamont, Berwickshire, Roxburgh and Selkirk (Conservative)
Jamie Stone, Caithness, Sutherland and Easter Ross (Liberal Democrat)
Christine Jardine, Edinburgh West (Liberal Democrat)
David Linden, Glasgow East (SNP)
Richard Thomson, Gordon (SNP)
Martyn Day, Linlithgow and East Falkirk (SNP)
Hannah Bardell, Livingston (SNP)
Wendy Chamberlain, North East Fife (Liberal Democrat)
John Nicolson, Ochil and South Perthshire (SNP)
Pete Wishart, Perth and North Perthshire (SNP)
Andrew Bowie, West Aberdeenshire and Kincardine (Conservative)
Martin Docherty-Hughes, West Dunbartonshire (SNP)